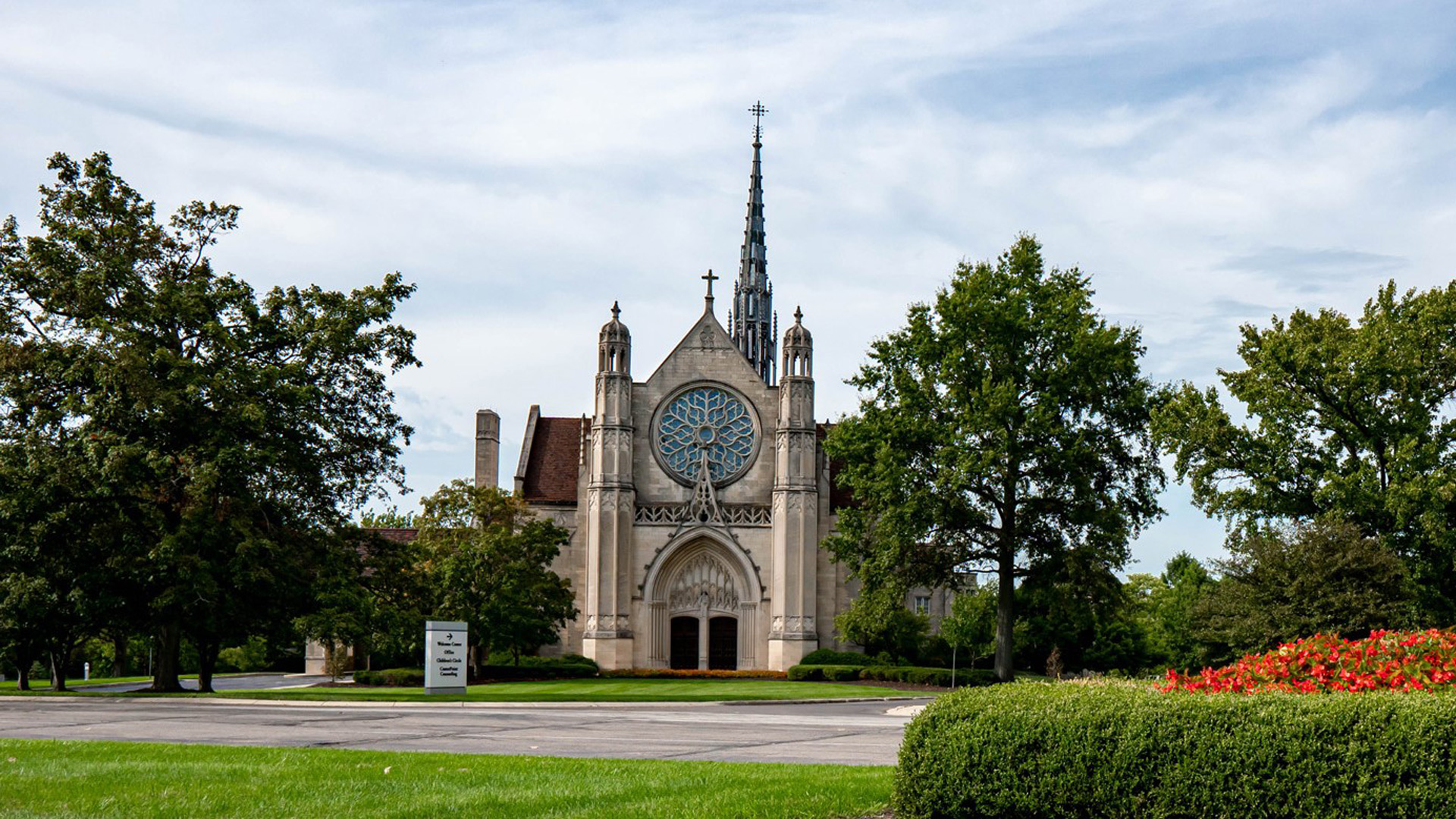 We are a community of faith both near and far. Anchored and rooted in Indianapolis since 1838, yet fresh full of hope as – together – we walk in search of the truth that leads to worship and overwhelming joy. With Sunday worshippers spanning nearly half of the United States, we have found new and creative ways to worship as the body of Christ and share our journey of faith. Labyrinth walks, partnering as a welcoming community with our Northside neighbors, outdoor candlelight communion – engaging, growing, uniting as ambassadors for Jesus Christ through the power of worship.
We invite you to worship with Second, to keep journeying, to persist as seekers of Christ's light.
*Sunday worship remains online only.
+

Sermon Series
Rev. Chris Henry

11 a.m. ONLINE ONLY

Download Sunday Bulletin PDF

At 11:00 Sunday morning, our Livestream worship service follows a traditional order of worship and offers engagement that transcends distance. Near or far, we invite you into Sunday morning worship with Second Presbyterian Church! If you are visiting for the first time or would like to connect with one of our pastors, please email us at Together@SecondChurch.org, and we will be in touch soon!

+

Lectio Divina
Guided Scripture Readings

Latin for "Divine Reading," Lectio Divina brings prayer, meditation, and scripture together in guided reading. Join leaders from our Formation Team, Rev. Brian Shivers, Dr. John Franke, Kat Green-Ross, and Ann Van Meter, each weekday in this powerful spiritual practice.

+

Video Devotionals
Messages from the Pastoral Leadership Team

We are here for you. Our pastoral staff and the leadership at Second is meeting you in prayer and is availabe to embrace the weight, the needs, and the hope of this time as a welcoming community of faith. May the devotionals below bring you comfort, and please let us know how we can best minister your needs at this time.