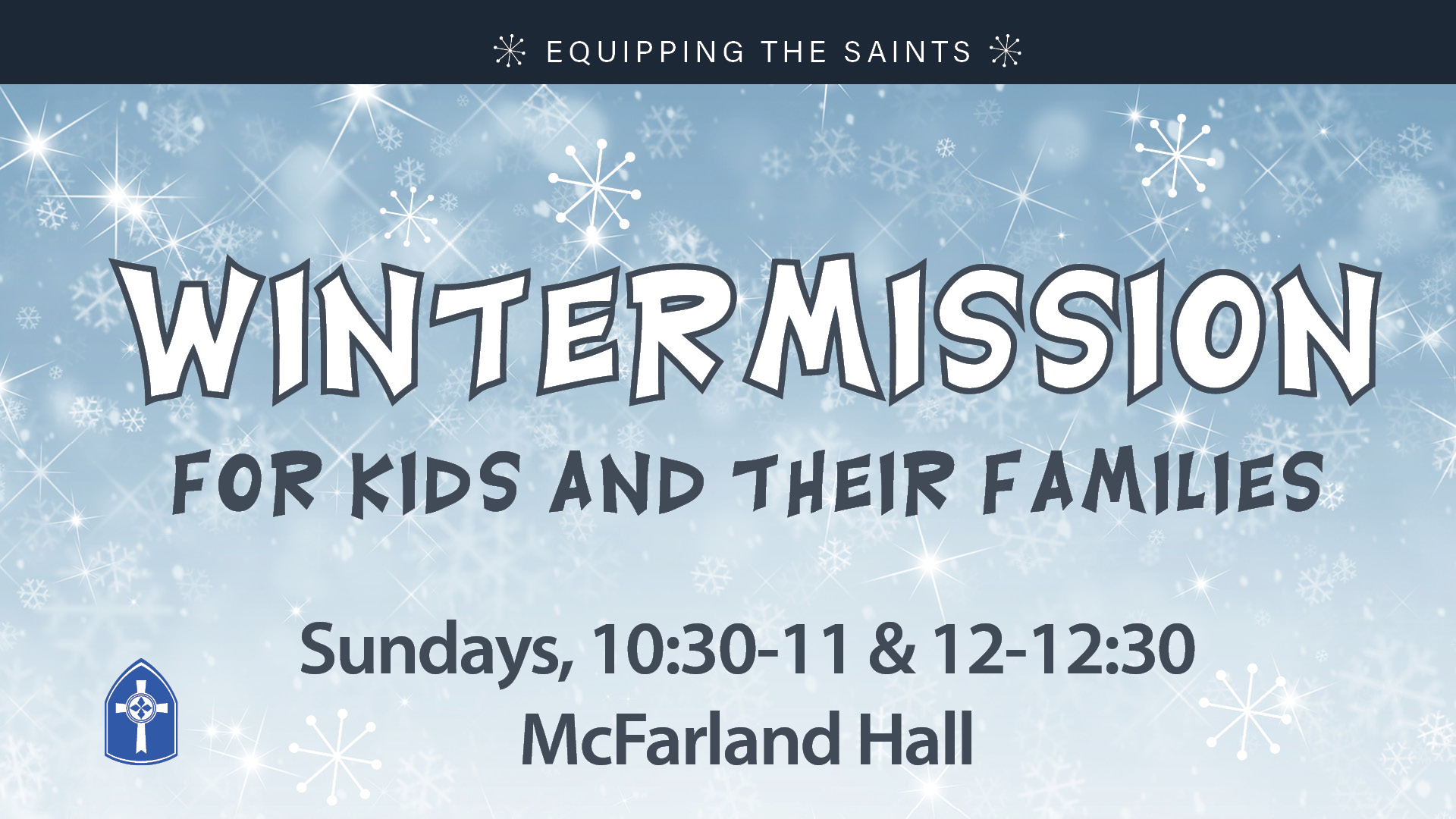 Wintermission
Meet us in McFarland Hall.
FALL THROUGH SPRING, 10:30 AM, MCFARLAND HALL
Parents visit; children gather. Join hands in service to God and BE SECOND to the world.
Comfy corner seating at low tables offer child forward mission activities and parent gathering spots during the 10:30-11 a.m. morning fellowship time.
Please join us!