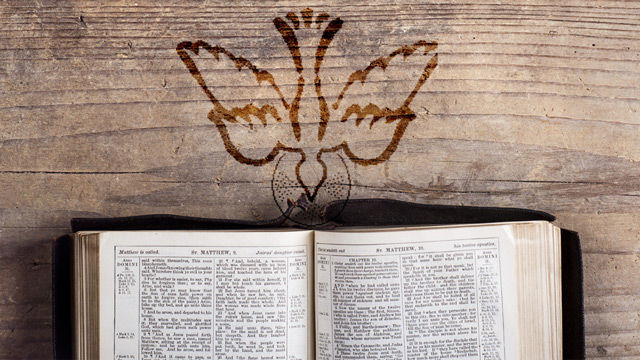 The Art of Aging Well
Wednesdays, 6:30 - 8:00 p.m.
This class is for adults who want to stay younger, smarter and fit. Using the book by the same title – Aging Well – by Dr. Rod Rhoades, we will explore the practices that promote personal vitality and lasting purpose in life. Scientific findings and interdisciplinary wisdom will be presented in order to increase each person's ability to guide their own path to a meaningful and purposeful life. Participants will be given keys to physical, mental, social and spiritual practices that enhance the quality of life at any age.
Leadership:
Rod Rhoades, Ph.D., author of Aging Well: Staying Younger, Smarter and Fit, is Professor Emeritus at Indiana University School of Medicine. He has spent more than 30 years in medical and integrative research, and is author of numerous books and papers. His keen interest is on the importance of a person taking responsibility of his or her own physical, emotional, intellectual and spiritual well-being.
Robert L. Hunter, M.Div., Th.M. , has 40+ years of experience as a pastor, counselor, consultant and coach. He is the former Director of CenterPoint Counseling, currently an adjunct counselor. His areas of expertise relate to the healthy functioning of individuals-in-relationships – from family systems to work systems and social groups. He is the author of one book, Helping When it Hurts: A Practical Guide to Helping Relationships.
Class Schedule: (Wednesdays, 6:30 – 8:00 p.m.)
September 12: Introduction and Background
September 26: Who's Responsible for Your Health and Wellbeing?
October 10: Healthy Aging: A Matter of the Mind
October 24: Learning to Thrive: Expanding Your Heart and Mind
November 7: The Power of Belief-Reaching Beyond Ourselves
November 21: Spiritual Practices and Connections
December 5: The Transformative Power of Gratitude and Generosity
Sponsored by CenterPoint Counseling, a ministry of Second Presbyterian Church
---
| | | |
| --- | --- | --- |
| | | Five Good Books: Christian Theologies |
Five Good Books for May
Christian Theologies
MAY RECOMMENDATIONS FROM DR. JOHN FRANKE
James Cone, God of the Oppressed, revised edition (Orbis, 1997)

B. A. Gerrish, Christian Faith: Dogmatics in Outline (Westminster John Knox, 2015)

Daniel Migliore, Faith Seeking Understanding, third edition (Eerdmans, 2014)

Kwok Pui-lan, Postcolonial Imagination and Feminist Theology (Westminster John Knox, 2005)

Delores Williams, Sisters in the Wilderness: The Challenge of Womanist God-Talk, 20th anniversary edition (Orbis, 2013)
---
Mindfulness Meditation
Mondays, Thursdays, Fridays, 12:15 p.m.
MONDAYS, THURSDAYS, FRIDAYS, 12:15-12:45 PM
ROOM 113
Brief discussion, followed by silent practice and concludes with observations, comments and/or general wonderings. Friday meditation is self-led.
---
SonRise
Thursdays, 6:30 p.m.
SonRise
Thursdays, 6:30-8:00 p.m., McFarland Hall
A Bible study connecting "People of all Abilities" in song, prayer and Bible lessons
If you are interested in working with adults with special needs, please contact Suzanne Baker (sdbaker@mac.com). All age groups and skill levels are welcome.
Contact: Caroline Dennis
---
Wednesdays@Second
Join us mid-week for a variety of classes and groups.
Wednesday Night Opportunities
On Wednesday evenings, Second Presbyterian Church offers a variety of opportunities for spiritual growth, fellowship, education and fun for all generations. You will find Men's and Women's studies, Financial Classes, Youth and Children's groups, and seasonal Biblical studies. These offerings vary throughout the year.
Labyrinth: During the cold winter days, we have an indoor labyrinth available for personal and group use each Wednesday, while in the warmer days, the outdoor labyrinth is always available on the northeast end of the property. More details.
Children: Child Care is open from 6 to 9 p.m. Please make reservations at least one week in advance. Click here.
---
Books for Families
June Suggestions from Kat Barden
Books for Families
June Suggestions from Kat Barden
Recommended by Children's Ministry Curriculum Director, Kat Barden:
Anne Frank and the Remembering Tree by Sandy Sasso and Amy-Jill Levine

The Marvelous Mustard Seed by Sandy Sasso and Amy-Jill Levine

Who Counts by Sandy Sasso and Amy-Jill Levine

The Kid-dom of God: Helping children Grow in Christian Faith by Nancy Reeves
---
Families in Christ
Sundays, 9:30 AM
Begins September 9
SUNDAYS, 9:30 AM, ROOM 112
Adults of all ages are welcome to this Sunday morning class where we circle up to discuss and grow in faith together! Social and service opportunities are offered throughout the year.
Contact: Jamey Everett
---
The Upper Room
Sundays, 9:30 a.m.
Continuation of Summer Class
The Upper Room
Bible Study Class
SUNDAYS, 9:30 AM, ROOM 230
Come and join us as we seek to grow in our faith through Bible study and fellowship. We will be studying 1 and 2 Timothy, Titus, and Philemon this fall.
Contact: Audrey Pelham
Begins September 9. (continuation from summer class)
---
Women in the Word
Tuesdays, 2:30 p.m. in Room 114
Women in the Word
Tuesdays, 2:30 p.m., Room 114
Women in the Word will reconvene September 4, 2018. All are welcome to join us in the study of God's word.
Purpose: A detailed, compehensive study of the Bible to promote a deeper understanding of scripture and how it applies to our everyday lives.
Fall 2018: PW Women in the Word are delving deeply into the Gospel of John.
Meets: Tuesdays March through late May and Mid-September through mid-December, 2:30 p.m., Room 114
Contact: Dr. Wilma Sukapjo (317) 730-4737
---
Wednesday Morning Bible Study
9:00-9:30 a.m. Chapel & 9:30-11 a.m. in Room 356
Wednesday Morning Bible Study
WEDNESDAYS, 9:30 AM, ROOM 356
(Beginning September 5)
Pastor Christopher Henry will join us for our first session to start our study with an overview of II Corinthians. Please join us this fall to increase your knowledge and take a spiritual journey with Paul the Apostle.
All women are welcome!
---
Wisdom Seekers
Wednesdays, 9:30 a.m. in Room 230
Wisdom Seekers
Wednesday Morning Book Study
WEDNESDAYS, 9:30 AM, ROOM 230
Purpose: Study scripture, inspirational books, pray, encourage and laugh with each other on our Faith Journeys.
Beginning September 5, Wisdom Seekers are discussing Horizon's Bible study, God's Promise. Books are available at the reception desk for $10.
Contact: Cindy Baird (317) 362-1898
---
Wednesday Evening Bible Study
Wednesdays, 6:45 p.m. in PW Room
Wednesday Evening Bible Study
Purpose: Provide women of all ages with a welcoming place to explore God's Word and its meaning in our lives.
Meets: Wednesdays, 6:30-8 p.m., PW Room 230
NOTE: We are not meeting weekly through the summer. We will begin our weekly schedule again starting 9/12/18. In the summer, we will be meeting only on the following dates:
Please join us any and all Wednesdays that you are able! As always, feel free to come early to chat and catch up. We will begin the video/study right at 6:30 and go until 8 PM. We gather in room 240. (PW room)
This fall we will be studying the book of Romans. We are literally going to go verse by verse. We will not be using one particular study guide.
Remember all women are welcome - no matter if they attend Second or not. Our prayer is to be an inter-generational group encouraging each other onward in our life with Christ!
Contact: Ann Van Meter (317) 690-6614
---
Thursday Morning Bible Study
Presbyterian Women
Thursdays, Rooms 403 from 9:15-10:45 a.m
Presbyterian Women Thursday Morning Bible Study
This intergenerational Bible study welcomes women any time throughout the year.
Childcare is provided. Please make your reservation a week in advance at SecondChurch.org/ChildCare.
Contact Connie Lammers 849-4324 or Ann VanMeter 690-6614 with questions and to find out our current study.
---
Men's Fellowship Breakfast
Tuesdays, 7 a.m.

Men's Fellowship Breakfast & Bible Study
TUESDAYS, 7 - 8:15 AM, YOUTH SUITE
Join men of all ages and interests for breakfast and inspiration each Tuesday morning.
Men meet in the Youth Suite for a pancake breakfast and Bible Study discussion led by Dr. Jim Riley. Jim leads the study with a weekly handout with questions and analysis of a passage of Scripture.
Contact: Jim Riley
---